left content
Bruce's father Eddie began a transport business with three trucks in 1949, quickly establishing contracts to transport metal and stock. On his retirement in 1969 his sons Barrie, Bruce and John took over the reigns of Cochrane's Transport Ltd until [the early 1990's] when Bruce bought out Barrie's and John's shares in the company and was appointed Managing Director.
In the 1990's Cochrane's Transport became a major transporter for the meat and dairy industries and was involved in setting up a joint venture to carry 100% of the road movements of export dairy product for the New Zealand Dairy Board (now Fonterra). Another key strategic move was made following the deregulation of the road transport industry when Bruce quickly established transport depots close to the ports of Tauranga and Auckland to take advantage of the opportunities made possible by trucking companies having the ability to compete with rail for the first time.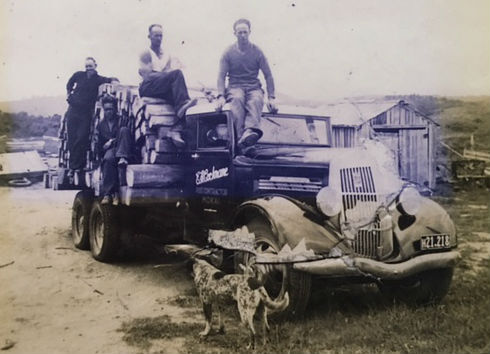 What occurred next could have severely damaged Cochrane's Transport but for a bold move on Bruce's part. The deregulation of the New Zealand meat industry resulted in major over capacity as small, efficient plants sprang up throughout the country, resulting in Lord Vesty's multi million dollar Weddell Group suffering large financial losses and closing down 5 meat processing plants throughout the country.
However, rather than dwell on the lost business, an opportunity was spotted and in an astute move, Bruce purchased the 16 hectare Cambridge plant in 1995, calling it Aotearoa Park after the former meat processing facility on site and set about a new business venture of property ownership and the supply of cold storage and blast freezing services to the food processing industry.